Dallas Parking Lot Striping
Alliance is proud to serve the entire Dallas/Fort Worth metroplex with the best parking lot striping services.
100%
customer satisfaction
Our Services
Professional Striping Solutions
Alliance Pressure Washing and Striping offers a comprehensive range of services designed to breathe new life into your property. From expert pressure washing that eliminates dirt and grime to precise striping solutions that maximize parking efficiency, we deliver exceptional results that elevate both aesthetics and functionality.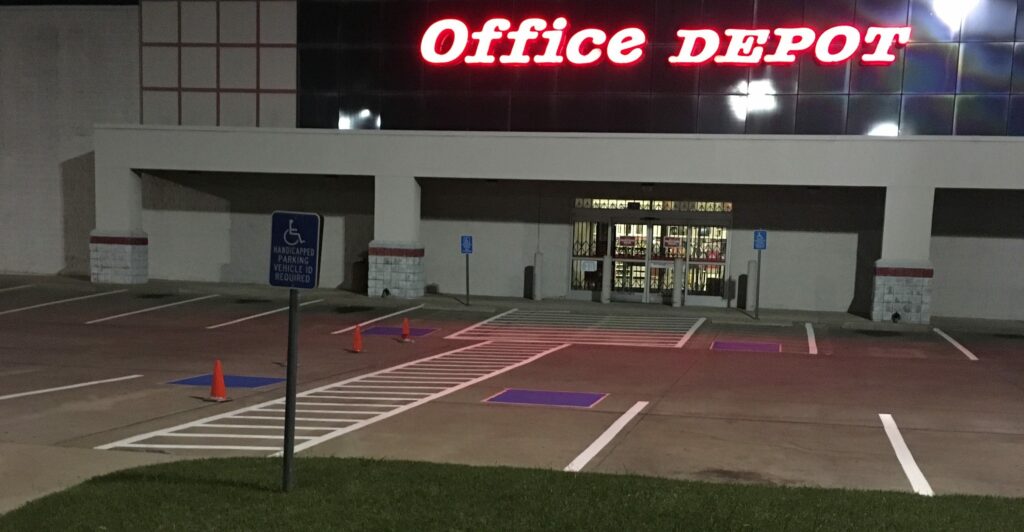 Commercial Retail Properties
Serving Dallas and Ft. Worth, we're experts in top-tier pressure washing striping services. From large retailers to small businesses, we deliver unbeatable quality at affordable rates. Book now for a pristine, long-lasting appeal!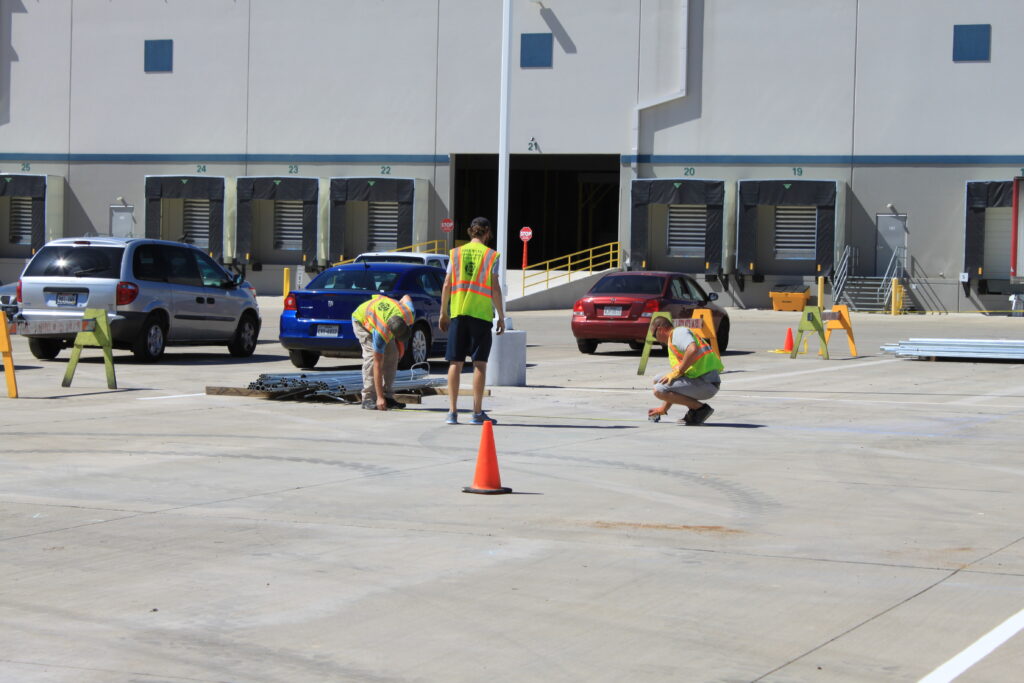 Parking Lots & Garages
We specialize in routine pressure washing striping services to safeguard your parking facilities in the Dallas-Fort Worth, TX region. Discover budget-friendly pricing options by scheduling regular property maintenance with us.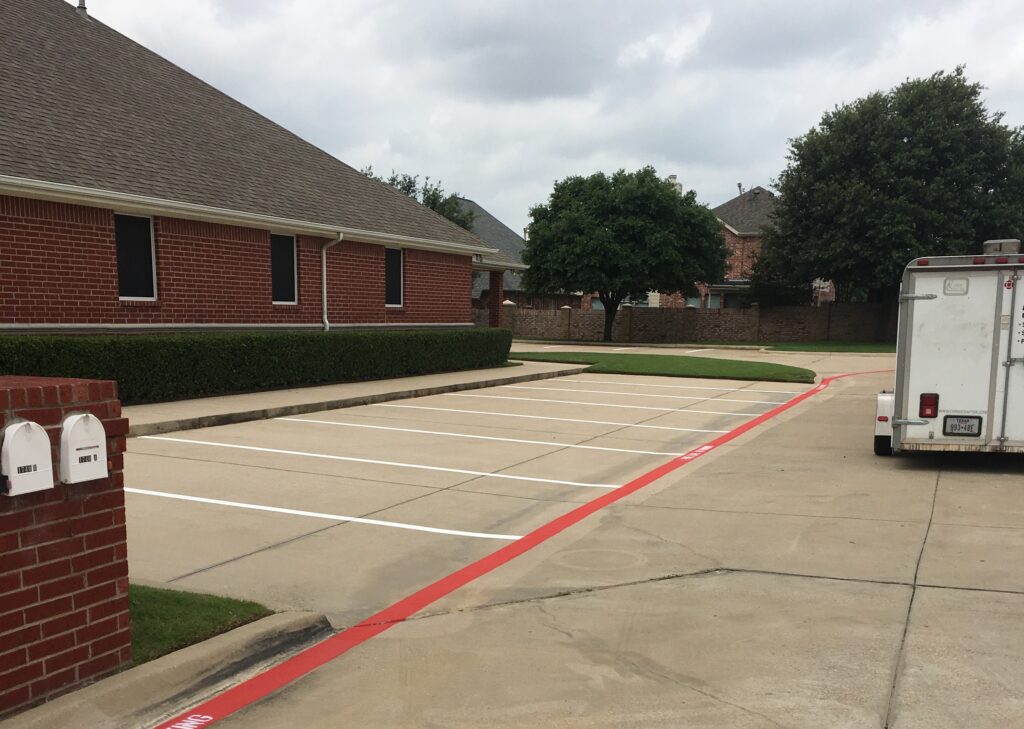 Churches and Community Centers
Creating a welcoming atmosphere with well-defined parking spaces and a pristine environment is essential for uplifting spirits. We're committed to maintaining your parking lot with the utmost care. Let us enhance your space!
About Us
Dallas Striping Services Fort Worth
Alliance Washing is the leading striping company in Dallas, TX. We service the entire Dallas Fort Worth area with quality pressure washing and striping. All our Striping equipment is commercial grade equipment so no job will be too big or too small. The power washers can heat the water up to 250 degrees to get the tough stains off the surface being cleaned. Our clients' satisfaction is our highest priority, and we go above and beyond to serve the needs of everyone, whether they're small residential customers or large commercial businesses. We are proud to serve the entire Dallas Fort Worth metroplex with the highest quality striping and power washing. If you are in the Dallas Fort Worth metroplex and your parking lot needs a facelift, contact Alliance washing.
Our Projects
We're proud to show off our pressure washing and striping work that we've provided to our Dallas / Fort Worth clients. At Alliance Pressure Washing & Striping, our goal is to always set the standard for service and integrity in our industry. We offer great quality service at affordable prices.
Why Choose Us?
Your Trusted Partner in Exterior Cleaning
Over time the walls of a building and parking lots accumulate dust, dirt, and stains. Alliance washing provides a pressure washing service that can be tailored for commercial buildings and properties whether it's cleaning the exterior of your building or cleaning the entrance to your store to power washing the parking lot or parking garage. Pressure washing can be arranged with your management team to do a monthly, quarterly, or semi-annual maintenance agreement to maintain a beautiful look of your commercial property. Call us today for a free quote in the Dallas area!
Alliance Washing keeps up with all the environmental laws. We offer water recovery/filtering. We use 100% eco-friendly detergents and cleaners. We pride ourselves in doing our part in taking care of the community and keeping the Dallas Fort Worth area clean and safe.
Locally Owned & Operated
Choosing Alliance means more than quality pressure washing and striping. You're backing local businesses, nurturing our neighborhood's growth, and experiencing a community-focused commitment to excellence.
Expertise that shines
Our skilled professionals understand the nuances of effective pressure washing and precise striping, ensuring top-notch results that stand the test of time.
Customer-Centric Focus
Our clients' satisfaction drives us. We go the extra mile to exceed your expectations, delivering results that leave you impressed and delighted. Join our list of satisfied customers who've experienced the Alliance difference.
Get Your Parking Lot Striping Quote Today!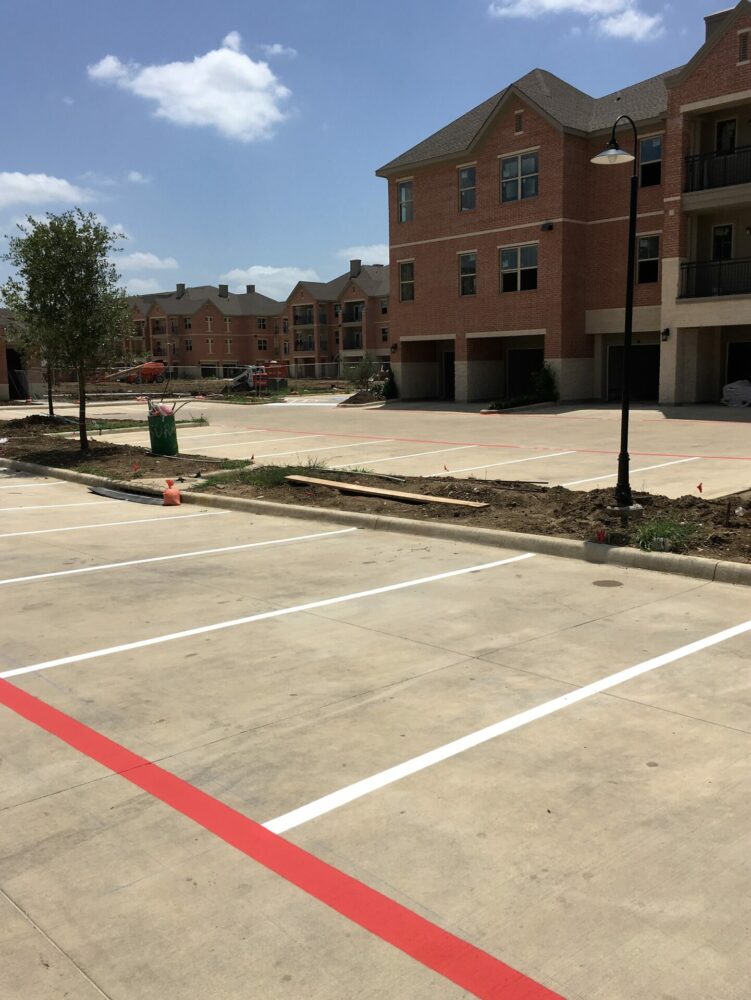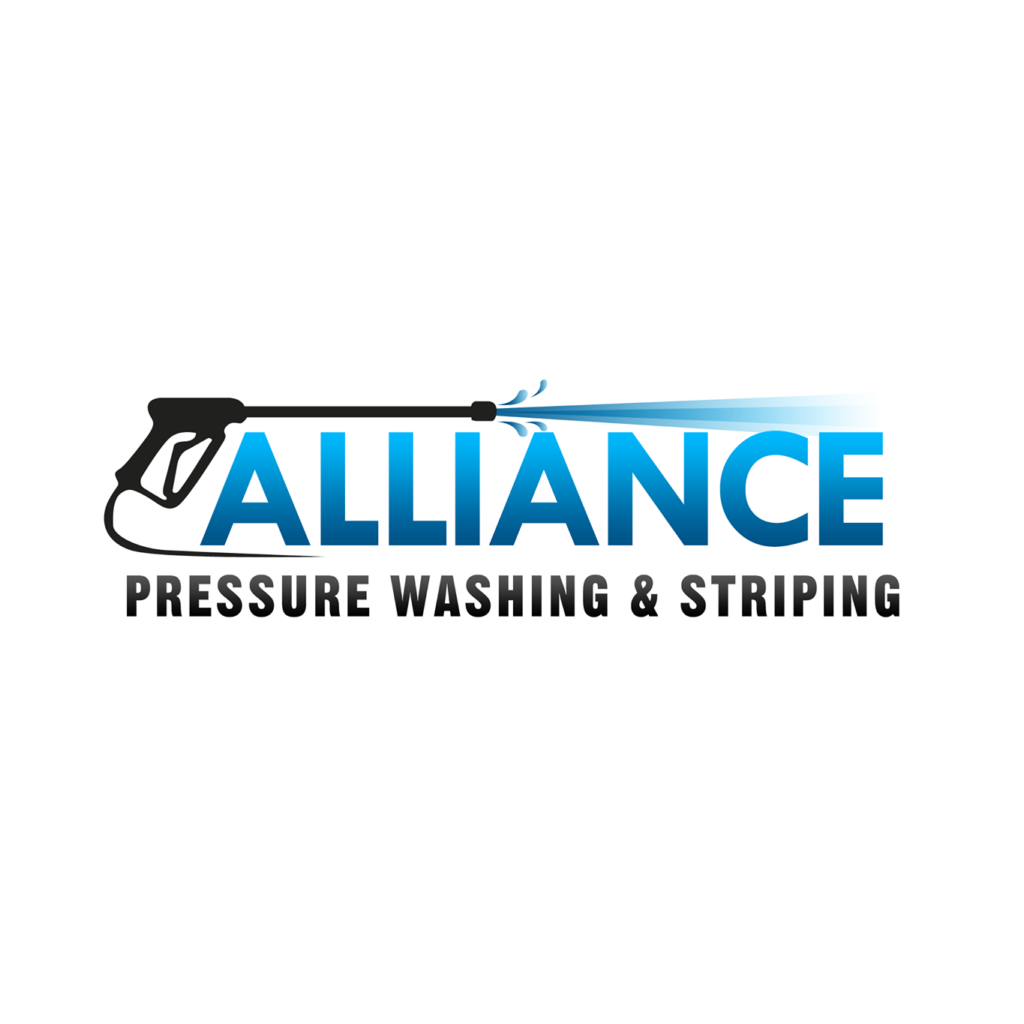 Bruce Talmadge
I've been using Alliance Pressure Washing and Striping at times to clean up and brighten the areas around our work sites when we're doing commercial jobs. Their affordable pressure washing service is excellent.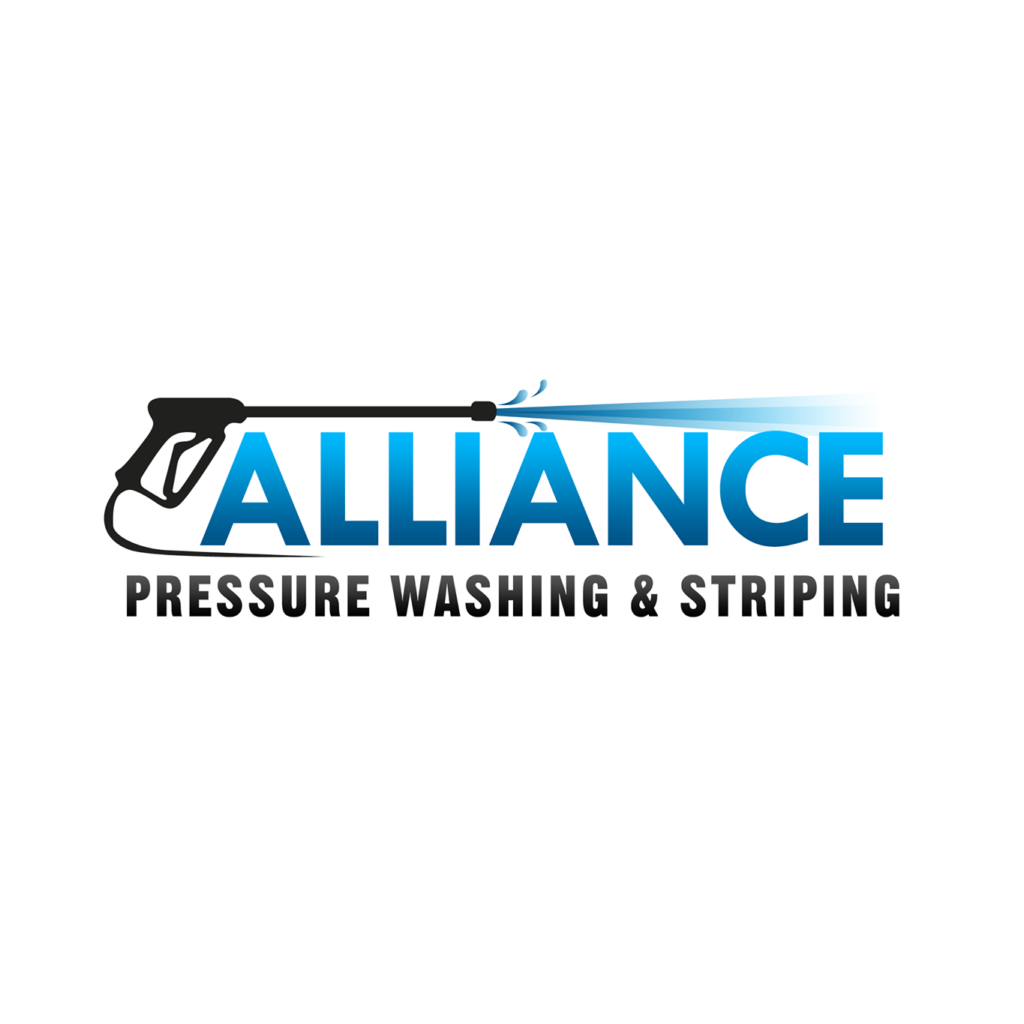 Benjamin Nickel
I'm very impressed with Clinton at Alliance Pressure Washing and Striping here in Fort Worth. He was courteous, punctual, and professional.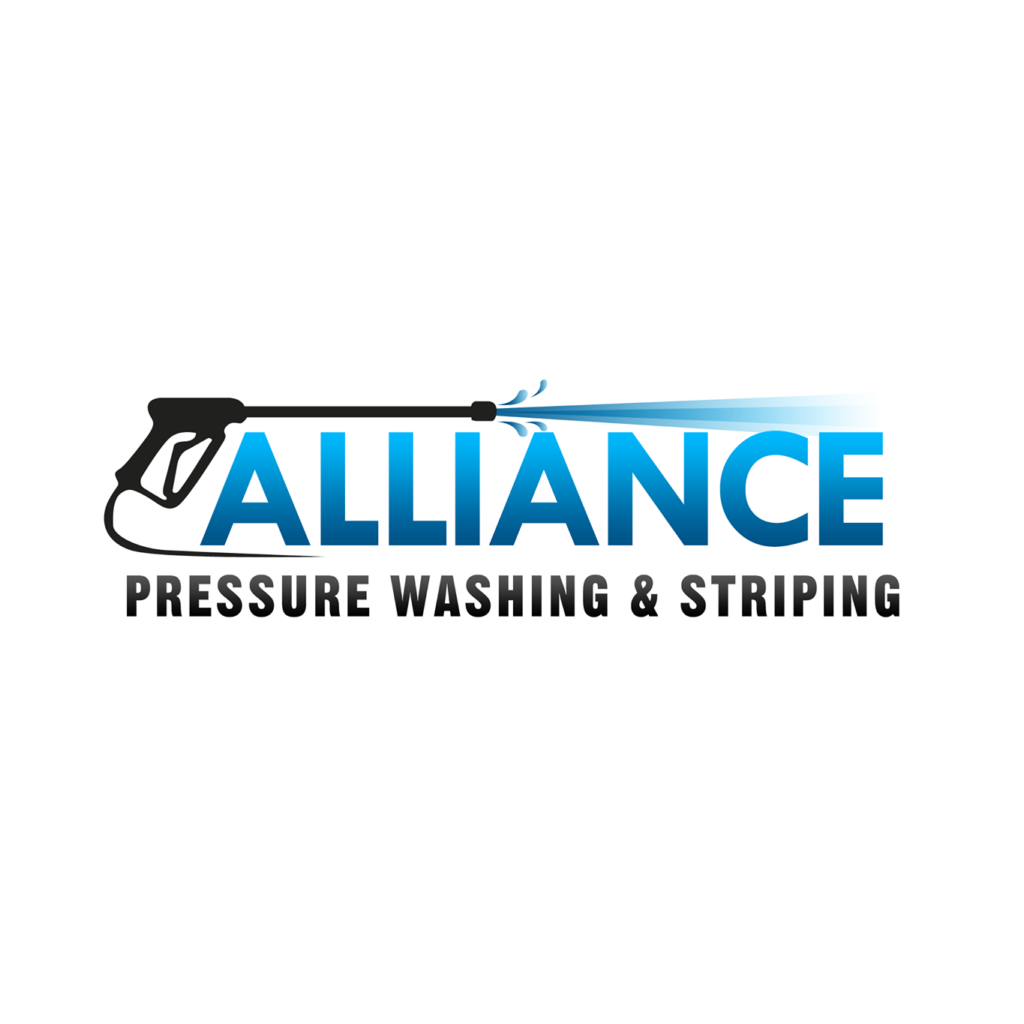 Kelly Kelly
The do fast amazing work and the guys are very nice!
Get In Touch
Ready to Get Started?
Get Started today by taking the first step with Alliance Pressure Washing and Striping. Whether it's a thorough pressure washing that breathes new life into your exteriors or precise striping that optimizes your parking space, we're here to get your property looking new again.