Fire Lane Striping For Easy Access And Safety
The fire department vehicles are huge and need easy access to respond to emergencies. A designated fire lane needs to be set up to provide accessibility during a crisis like a fire accident. Combating disasters cannot wait until hindrances like parked cars are moved, so fire lanes need space. Installing fire lanes is mandatory according to the Fire Code. The fire department determines fire plans and is subject to approval before installation. Set measurements should be adhered to when setting up fire lanes; failure to which a property owner in contravention of fire codes attracts fines.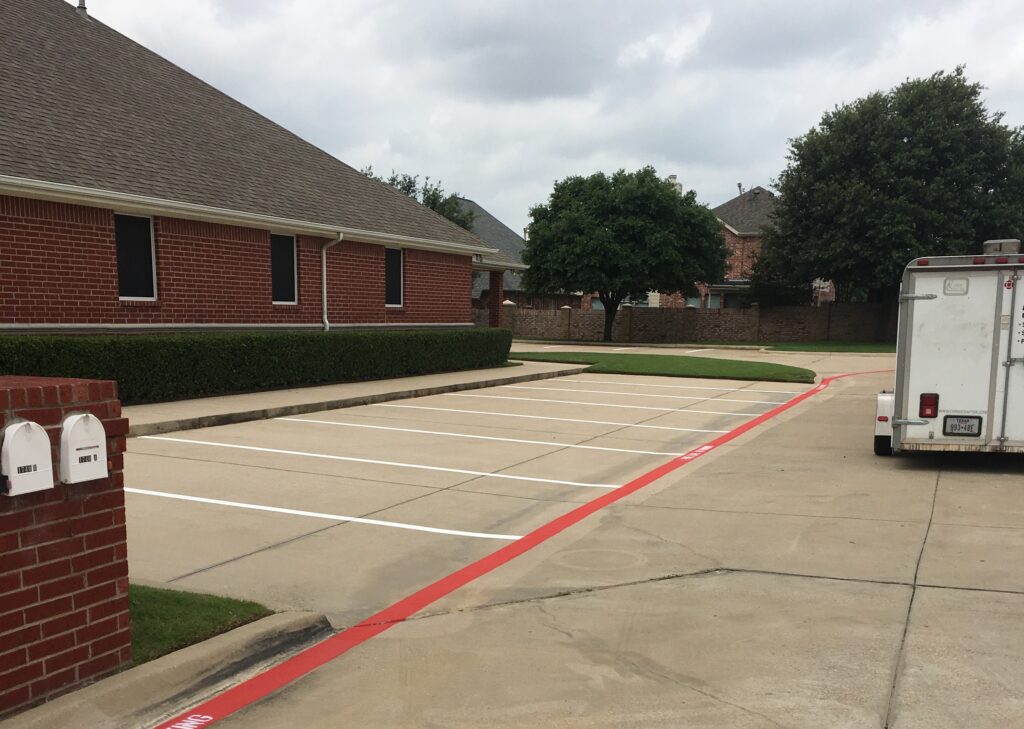 Fire Lane Requirements
There are guidelines regarding distance and widths that should be followed when installing and striping the fire lanes. Fire lanes should be near car parks and at least 26 ft. wide within any building. The fire lane tracks should be paved with approved materials for safety and practicality.
During the installation of fire lanes, it's good to put fire lanes and fire hydrants on the same side to avoid hindrances. Property owners should ensure that the entire fire lane area is painted parallel to the curb, and the perimeter should be at least 3m apart.
Apart from the fire lane striping, putting up signs is a requirement. Signs indicate that there should be no parking or towing in the fire lanes. The 'No Parking' signs should be bold letters and red paint. Each letter should be 24in. and not less than 4in. wide. The background of the signs must be white. The signs should be raised by 7ft and be spaced at 100m.
Property owners are responsible for maintaining and repainting the fire lane signs to ensure that they are visible.
Conclusion
Fire lanes are convenient for the fire department and the public as well. Meeting the requirements is only prudent. Ensuring the distances and widths meet the fire code criteria ensures that the fire department can easily access and combat accidents.
Contact Dallas and Fort Worth's leading striping company for the highest quality striping paint. Alliance Pressure Washing company follows the required city codes for you and marks your property with long-lasting color retaining paint.