Why You Should Hire A Professional For Handicap Space Painting
It is important for a commercial location to have handicap spaces in order to be ADA compliant. A great way to have these spaces painted onto your parking lot is to hire a professional to come and paint them for you. Here are three great reasons why.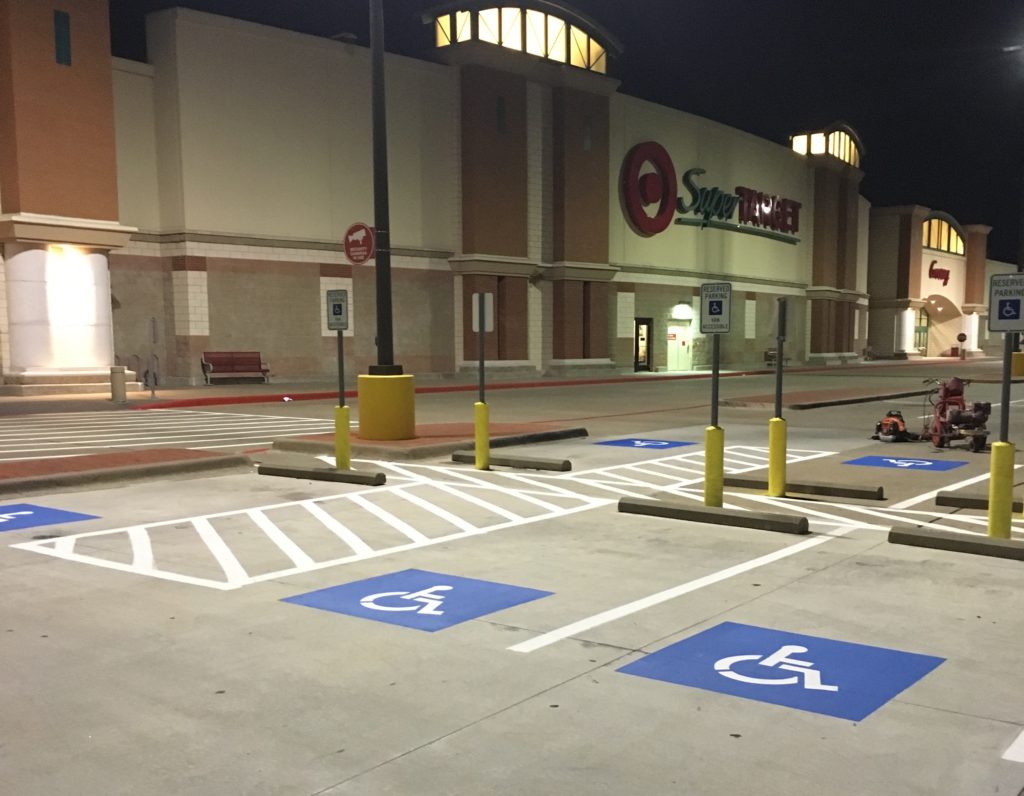 The Paint Is Made To Last
One great reason to hire a professional to come and paint your handicap spaces is because they use high quality paint. This paint not only looks great when it is painted onto your parking lot spaces, but it is also made to be very resistant to different kinds of weathering. This is perfect for paint that is being used outdoors because it will come in contact with a lot of elements and substances that can wear it down.
 The Lines Are Clean And Crisp 
Another great reason to have your handicap space painting done by a professional is because they will make sure that the lines look very clean and crisp. This is possible because they use an airbrush painting machine that allows them to paint with an exactness that other methods don't allow.
They Make Sure The Spaces Are ADA Compliant 
When you hire a professional to do your handicap space painting for you, they will make sure that you all of your handicap spaces are ADA compliant and meet all of your cities codes. They will also ensure that you have enough spaces and that they are located in the right areas of your parking lot. This takes the stress off of you, while still allowing you to get exactly what you need done.
To learn more great reasons why you should hire a professional for handicap space painting, or to hire a professional to paint for you today, visit us at Alliance Pressure Washing and Striping.