5 Benefits of Parking Garage Pressure Washing
If you have a commercial property with a parking lot, you know how important it is to keep it clean. A clean and well-maintained parking garage will encourage more customers to come to your business.  One of the ways to ensure your parking lot remains clean is through pressure washing. If you decide to pressure wash your parking garage, here are some of the benefits you'll enjoy.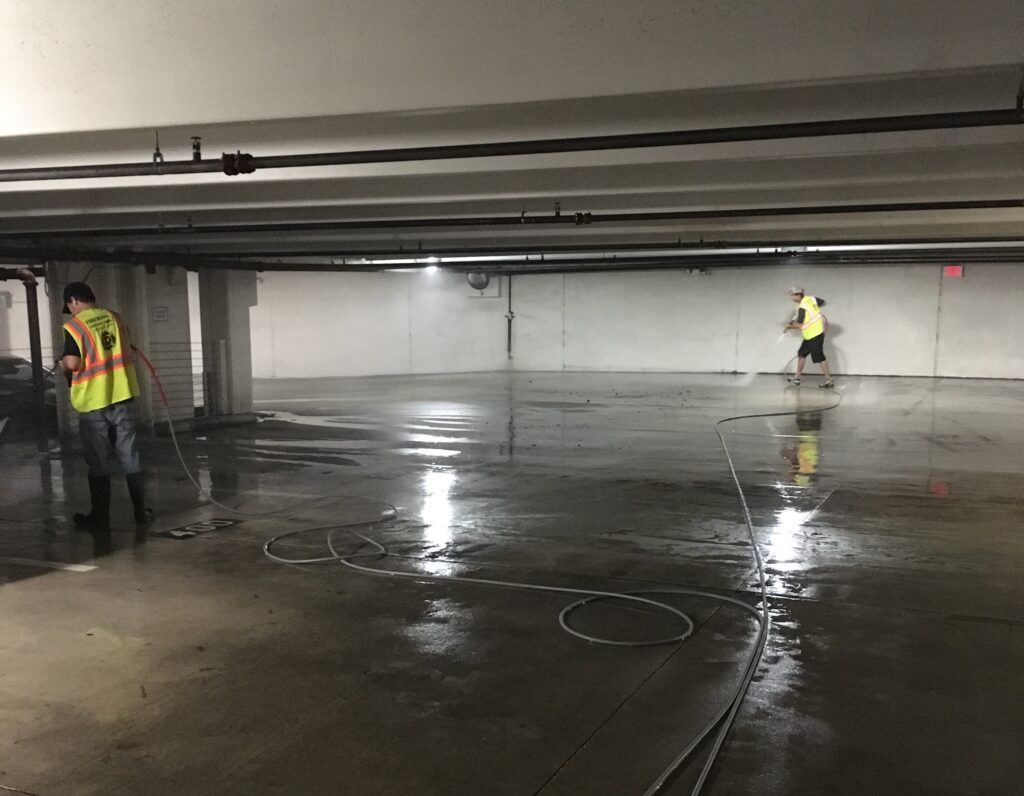 1. Creates a more appealing parking garage
You may not give much thought to the appearance of your parking garage, but that is the customer's first impression. Pressure washing gives your parking lot a deep clean.
You'll have a brand new parking lot once the stains, debris, and dirt have been washed off. If customers have a good first impression of your parking lot, they will refer to their friends, which will boost your business.
2. Reduced injuries
As a property owner, you have to accept liability whenever an accident happens in your garage. Such injuries can affect your business revenue and lead to endless litigation that will continue for years.
Pressure washing ensures that your parking lot remains in pristine condition. It will get rid of any hazards and make the lot safe for tenants, customers, and workers.
3. It increases the lifespan of your parking garage
When you pressure wash your parking garage, you'll preserve its quality. Pressure washing removes grease spills and oils that may stain your parking lot. If you consistently wash your parking lot, you increase its lifespan and reduce the need for repainting.
4. It protects the environment
Oil, dirt, and chemicals can contribute to toxic runoff that will harm the quality of water. You can safely remove such pollutants by doing regular pressure washing in your parking garage. When you pressure wash, you'll be saving the environment.
5. It's cost-effective
Pressure washing your parking lot is effective in the long run. By making sure that your parking lot is clean, you'll avoid maintenance expenses. You'll also get peace of mind since you don't have to worry about issues that come with a dirty garage.
Pressure washing is the best way to have your parking lot looking clean. If you want a parking garage pressure washing service, contact us today.