3 Questions to Ask Your Commercial Pressure Washing Service
You do business in the Dallas Fort Worth metroplex. You have noticed that your multi-level parking garage, building's exterior, or lot have accumulated some grime. It is clear that you need a top-quality pressure washing service. However, did you know that there are three questions you should ask your commercial pressure washing service before making your decision?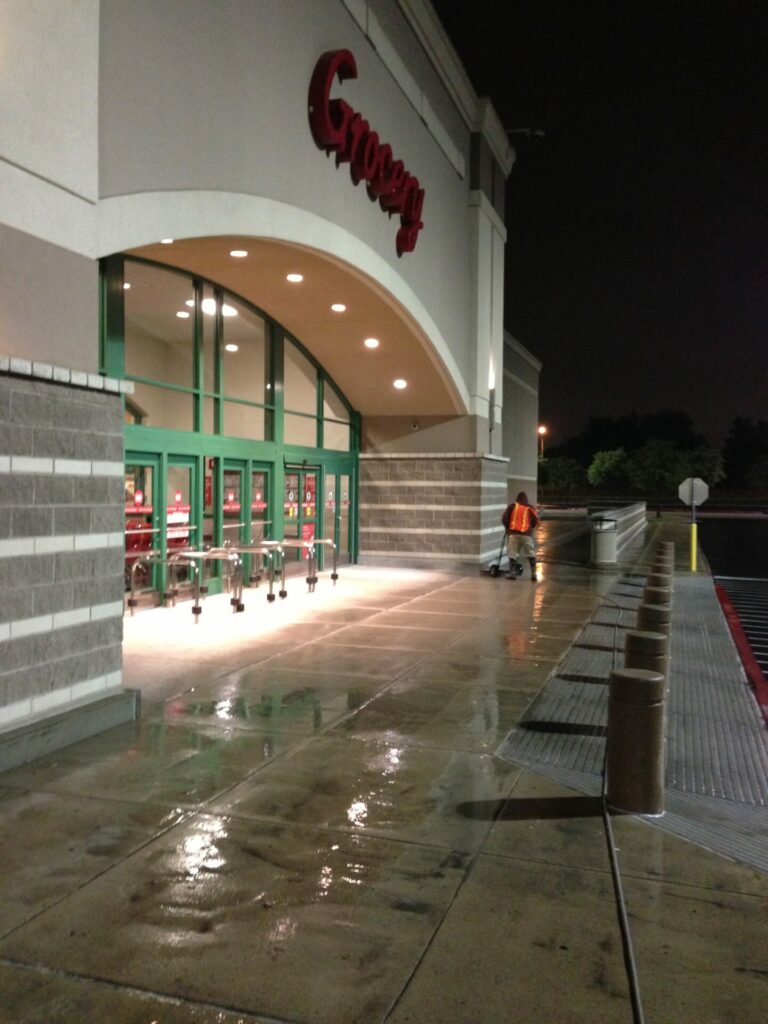 Do You Use Eco-Friendly Cleaning Products?
Business owners are getting more environmentally conscious. As a result, you want a pressure-washing professional who uses effective cleaners that do not harm the environment.
Besides, these cleaners will also not lead to any damage to your landscaping, which is imperative for the creation of an attractive commercial curb appeal. (By the way, our specialists offer water recovery and filtering, which dramatically minimizes any runoff from your property.)
Do I Have to Make an Appointment with You to Get a Quote?
Most operations managers like to meet with us in person to walk the property, point out areas of concern, or discuss the different methods for treating the space without interrupting business. However, we understand that you may not have the time to do so.
When this is the case, we offer an internet quote option. Our specialists review your property online and give you a price within one day. It is a fantastic alternative for the busy company owners who cannot allocate time or personnel for this process.
Do You Offer Regular Maintenance Packages?
While we most certainly welcome the opportunity to come out for a one-time commercial pressure washing service appointment, we routinely work with members of the local business community who are looking for regular maintenance. Depending on your needs, we gladly offer monthly, quarterly, or semi-annual maintenance appointments.
Of course, we can come out at any time to handle the aftermath of a messy promotion or other special event that might have left your parking lot or building front look less than clean. You are sure to have seen our trucks in and around the areas of Arlington, Colleyville, Dallas, Fort Worth, Hurst, Highland Park, Plano, and Keller.
Contact us today at Alliance Washing to learn more about your options and to request a quote!