3 Reasons to Invest in Quarterly Pressure Washing Maintenance
Even though your exterior might seem clean, dirt, grime, mold and mildew can still be stuck in the corners of your home or on your driveway, fence, walkway or deck after it rains. Over time, this buildup can weaken your home's foundation and structure while also damaging the integrity of other surfaces on your property that are exposed to the elements.  That's why Alliance Pressure Washing and Striping recommends quarterly pressure washing maintenance to all of our customers in Dallas Fort Worth who don't already have regular pressure washing services scheduled with us.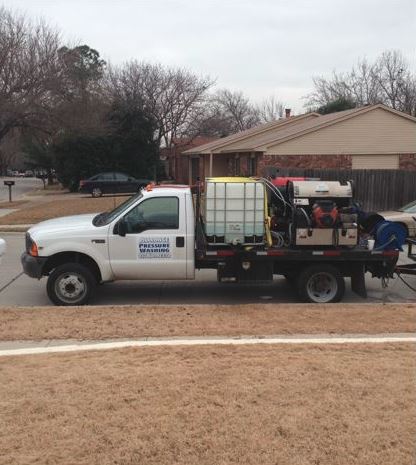 Protect your investment
Properly maintained buildings are safer, more attractive and will retain their value over time. Pressure washing removes dirt, grime and mold that can accumulate on your commercial building's exterior, reducing its value over time. Our regular pressure washing maintenance program gives you peace of mind by keeping your building clean, pristine and attractive all year long!
Increase curb appeal
According to recent studies, home buyers make up their minds within 3 seconds of pulling up to your house—so it makes sense that both visual appeal and curb appeal play a key role in your property's value.
Investing in quarterly pressure washing maintenance increases your property's value as well as its curb appeal. To learn more about how you can set yourself apart from other buyers and sellers with pressure washing services, contact a customer service rep today!
Pressure Washing Benefits
• Cost effective
• More efficient cleaning
• Quicker turnaround times for production areas
Avoid surprises
Pressure washing your exterior building surfaces removes dirt, grime, mold and mildew—which can cause health problems if left untreated. It also helps preserve your exterior surface by sealing it against water damage caused by rain or snow. Pressure washing also removes paint that might have flaked off during normal wear and tear over time, which helps keep your building looking its best for years to come.
Contact us today to learn more!