4 Ways to Make Your Parking Lot Safer and Compliant
If you run a commercial business, you want to make sure that it's not just looking great inside out but also safe and secure for your customers. Parking lot striping is pivotal in promoting overall curb appeal and safety. Ideally,  there are various ways you can ensure your commercial parking lot in Dallas/Fort Worth is safe and compliant, including: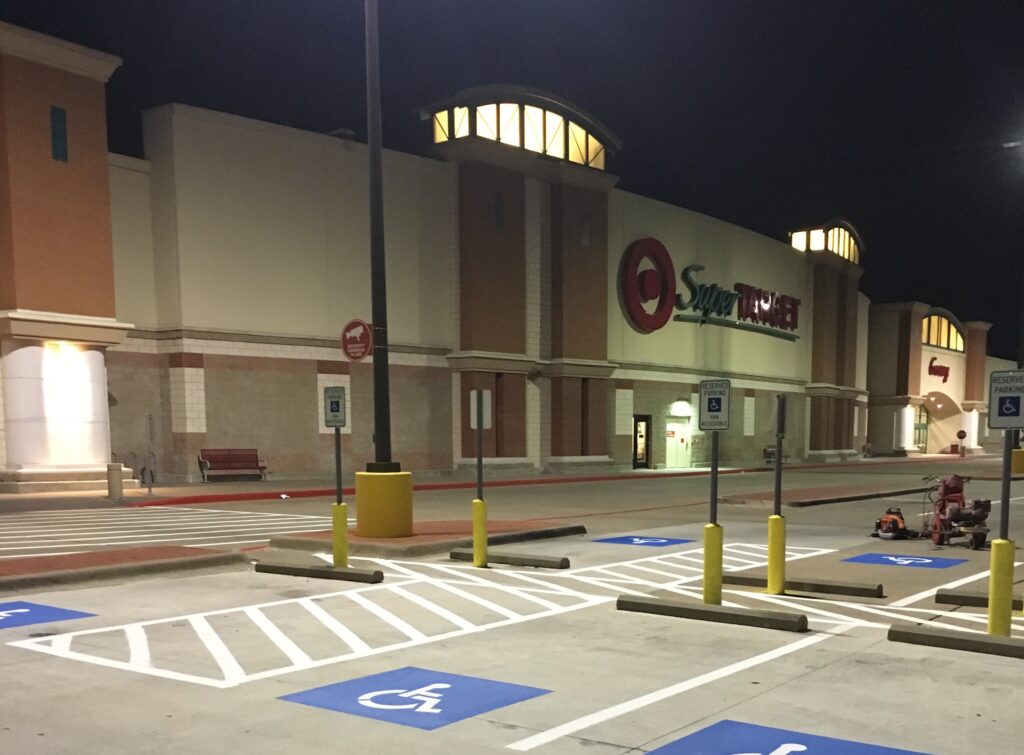 Parking Lot Line Striping 
Safety should be on top of your priority list, and one way to achieve it is through parking lot line striping. Line striping helps enhance customers' safety by directing traffic flow and defining pedestrian crosswalks. These lines allow drivers to safely navigate while minimizing the chances of bumping into other parked vehicles.
Parking Lot Fire Lane Striping
Another excellent way to ensure safety in your parking lot is by using fire lane striping. These passageways are crucial for allowing fire engines to pass during emergencies. However, there are always strict regulations you must adhere to when designing fire lane striping. For this reason, it's imperative to work with a reputable striping company that understands the importance of visible fire lanes that comply with relevant codes.
Wheel Stops and Speed Bumps Painting
When you want to prevent damage to your commercial property and provide safety to your customers, consider investing in speed bumps and wheel stops. However, that alone might not be enough to guarantee safety. Painting these features with prominent paint can allow customers to have a clear view, preventing tripping and falling injuries. The last thing you want is to get sued by customers for injuries sustained because of failing to perform proper painting of wheel stops or speed bumps.
Install ADA-Approved Stalls
All parking lots, regardless of size, must designate the correct number of parking stalls for the disabled according to the American Disabilities Act (ADA). That often includes metal handicap signage installed at each stall. Furthermore, the act requires that for every 25 regular parking stalls, you install one stall for the disabled.
For a parking lot that's safe and compliant with city codes in the Dallas/Fort Worth area, contact professional striping service providers like Alliance Pressure Washing and Striping today for a free quote.