Monthly, Quarterly or Semi-Annual Maintenance: Which Option Is Right for Your Property?
Keeping the exterior of your Dallas business looking its best isn't always easy. Sometimes what neighboring properties do have more of an impact on your building's appearance than your own efforts. Fortunately, pressure washing offers an economical and effective way to keep commercial properties looking pristine and freshly painted all of the time. The only question is: How often should you have pressure washing performed? At Alliance Pressure Washing & Striping, we offer flexible, adaptable service options for meeting every need. Read on to find out whether monthly, quarterly or semi-annual maintenance is best for you.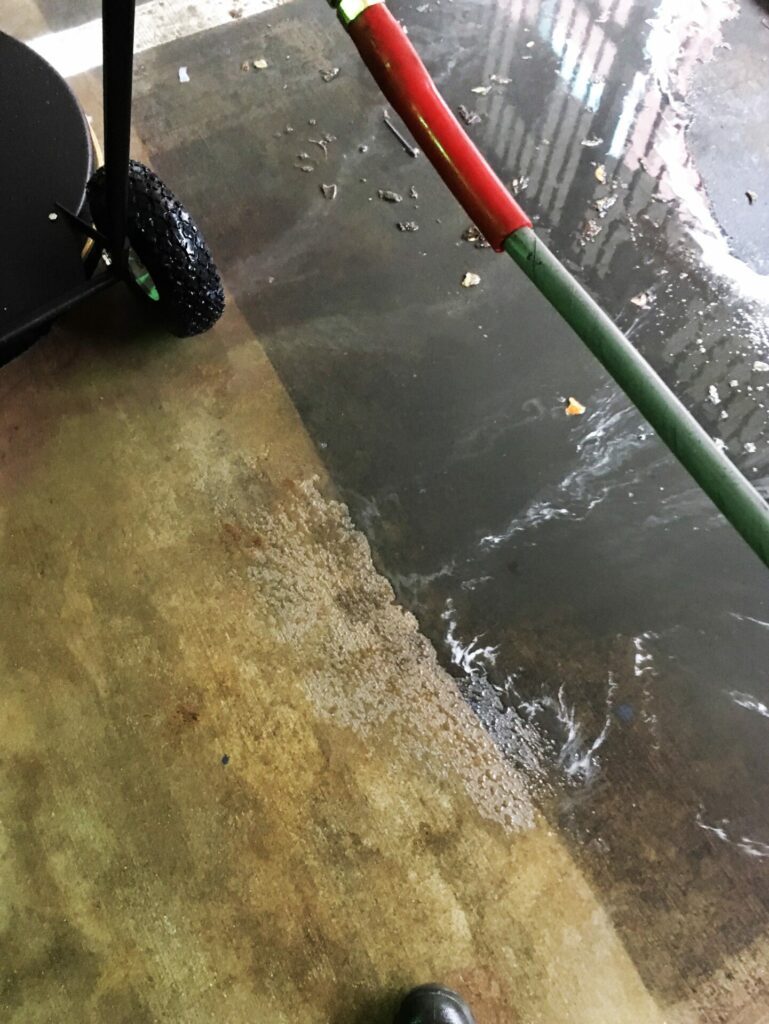 Landscaping, Construction, and General Dust Control
For most businesses in quiet, well-landscaped, and relatively low-traffic areas, semi-annual maintenance is sufficient for keeping things looking good. However, if your commercial property is on or near land that has yet to be professionally landscaped, dust control could be a major issue. Each time the wind picks up, your building might be freshly covered in a new coating of dirt and grime. This could also be the case if someone has started a major construction project nearby. Whenever general dust control concerns exist, monthly pressure washing is key for maintaining a consistently high curbside appeal.
Automotive Maintenance Issues
Do you have an aging automotive fleet? Do your customers pull in with vehicles that are leaking coolant, oil, or other automotive fluids? If your commercial property houses an auto supply store or an automotive maintenance shop, having the grounds regularly treated with monthly pressure washing services is  important. This will prevent slick, slippery coatings from creating trip-and-fall hazards, and it will also prevent heavy build-ups of fluids that could have a negative impact on the local water supply.
Inclement Weather
Inclement weather can also play a role in determining your ideal pressure washing schedule. This can include windy conditions, rain storms, dust storms, and even excess humidity. Whenever the weather is extreme, no matter what the outside temperatures may be, problems tend to occur at the exterior of the building. Excess humidity can leave your roof looking like it's missing shingles when viewed from the ground up. This is often the case when black mold starts to form at the topmost portion of the building. Humid weather can also increase the likelihood of pests like termites, mosquitoes, and other invasive insects in exterior building materials. Rainy, windy, and dusty weather can leave things looking grimy. Our soft-wash pressure washing services are powerful enough to strip these things away, and without taking an unnecessary toll on the structural integrity of your facilities.  Depending upon the climate, you may need to switch to quarterly or even monthly treatments when problems start to arise. Nipping things like mold and insect infestations in the bud early-on can prevent these pervasive problems from spiraling out of control.
At Alliance Pressure Washing and Striping, we've been helping residential and commercial customers throughout the greater Dallas/Fort Worth, TX area keep their properties clean since 2007. Best of all, we're all about continuity. Our services are always quick, convenient, and non-disruptive. Call us today and we'll help you set your ideal pressure washing schedule.