The Importance of Fire Lane Striping
Fire lane striping is important for both safety and compliance with applicable laws. In addition, a fresh coat of paint can greatly enhance the curb appeal of your business. While striping may seem like a costly annoyance, it is actually very important. Making sure that first responders have access to your property in the event of an emergency is not only the right thing to do, it is legally required.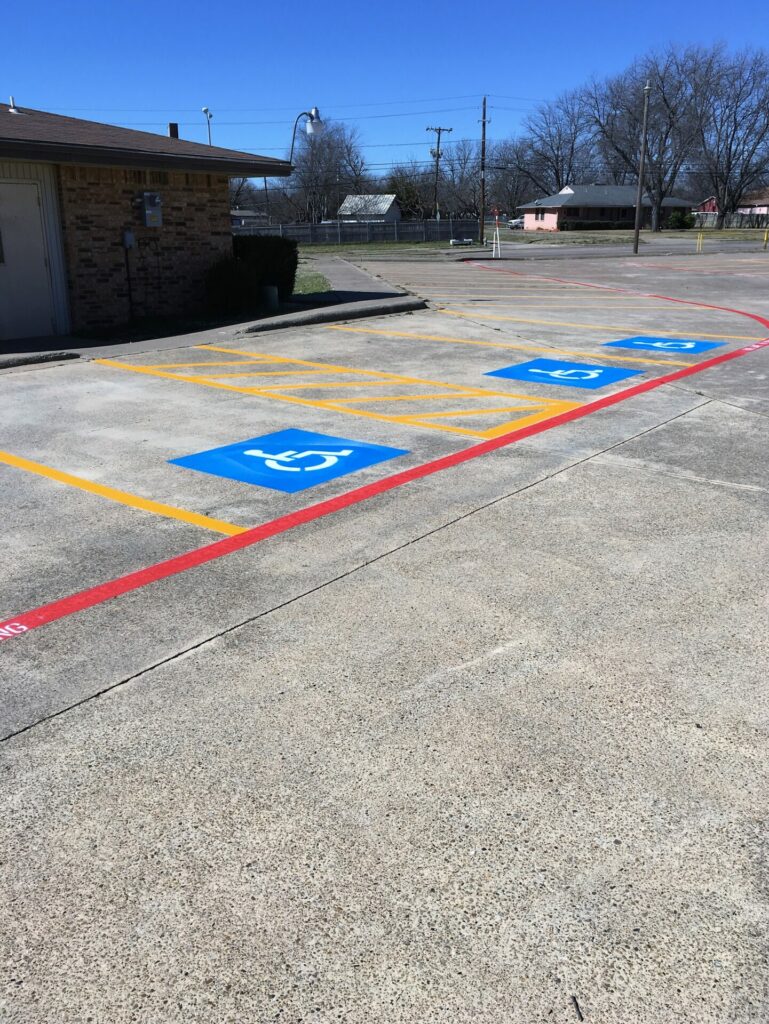 Fire lanes serve an important role by creating an easement in front of commercial buildings for emergency vehicles. These lanes are typically red to indicate that the area is not for driving or stopping. Other fire lanes may have red markings on the curbs in front of a building to allow vehicles to drive through the area. Understanding the size and requirements can be complex which is why it is best to hire someone who has the experience and the knowledge to do it correctly and ensure that it complies with all applicable laws and codes. You may not realize it, but you are responsible for not just ensuring that your property is properly marked, but also that drivers comply with the markings. Businesses that allow customers to park in fire lanes can also be held liable whether the space is marked or not. If markings are faded and hard to see customers may think they are old and do not need to be followed. That is why it is important for fire lane markings to be clearly visible.
If your paint is starting to look a little rough or if you do not have any markings yet Alliance Washing is here to help. We can make light work of even the largest and most complex jobs. Servicing the Dallas Fort-Worth Metroplex and surrounding areas, contact Alliance Washing for all of your cleaning and striping needs.