What Curb Striping Adds To Your Property
If you have a commercial property, you probably already know the importance of striping your parking spaces. What you may not be aware of is that curb striping can sometimes be just as important as any other aspect of parking lot striping. Making sure your curb is correctly color-coded can be a confusing process, which is why it's important to work with an expert to make sure your parking lot is up to code and designed in the way that's best for your property.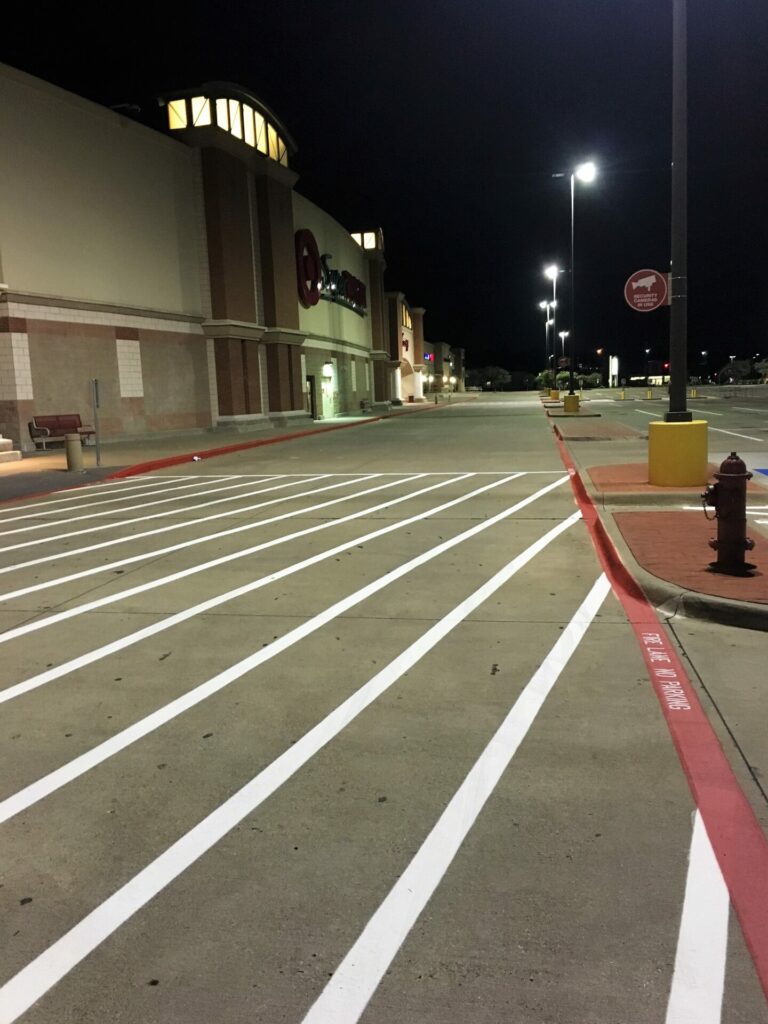 Different Curb Striping Colors
Different curb colors signal different things. The definitions below indicate what each color usually means, although they may take on slightly different meanings depending on your district.
White/No Color: Parking allowed unless otherwise indicated.
Blue: Handicap parking only. You must have a handicapped placard or license plate to park.
Green: Timed parking, exact time usually indicated by signage. It may also be used for loading zones with signage.
Yellow: Stop to load or unload passengers. The driver is usually required to stay in the vehicle.
Red: Fire lane, no parking allowed. Can also indicate no stopping/no standing zones with proper signage.
Meeting City Codes
It is important to make sure your commercial space complies with all required city codes. Most city codes require fire lanes to be marked with a red striped curb and blue to signal handicap parking only. When determining what areas will need to be designated for things like fire lines, it is important to work with an expert who is familiar with city codes to make sure your property is compliant.
If you need your curbs striped and don't know where to start, you need an expert you can trust. Alliance Washing is the leading striping company in Dallas, TX. We service the entire Dallas Fort Worth area with quality pressure washing and striping. All our striping equipment is commercial grade equipment, so no job will be too big or too small. If you are in need of power washing, striping, or painting, contact us today for a free quote!